Education & training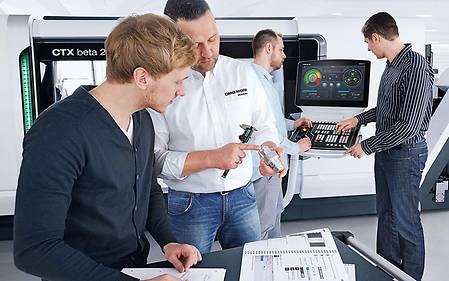 We want to offer our employees long-term career prospects. Good education and training opportunities – whether at the entry level or as an experienced professional – are important to us in order to support their commitment and promote their strengths. Because it is only when our employees are qualified and remain so can DMG MORI stay successful. This is why we train young people all over the world and individually promote our employees with a diverse range of training and advanced training programs.
In our DMG MORI high-potential program, selected talented people are trained to fill a specific position in the future. A mentor and a line manager closely supervise them to allow them to develop personally and professionally during everyday working life. All participants undergo various training modules during the scope of the program.
For all other employees we offer a diverse range of technical and commercial further training that is tailored individually to their requirements.