We are shaping the future 
DMG MORI is a leading global manufacturer of machine tools and is driving holistic process integration based on technology integration, automation and digitization for greater sustainability.
In the "Global One Company", more than 12,000 employees work together to be a total solution provider for our customers. DMG MORI is represented in 43 countries worldwide - with 16 production sites and 113 sales and service locations.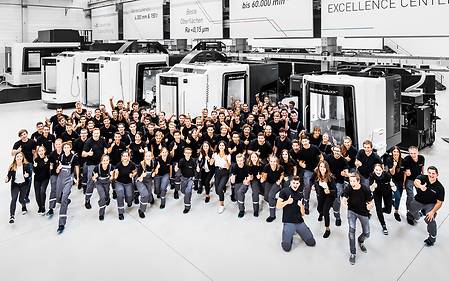 Perfection and speed are the fruits of appreciation and trust.

Our success is based on the engagement of our highly qualified employees. The heart of DMG MORI is therefore not primarily the machines, but instead our employees. They are the basis of our success. This is because their highest objective is customer satisfaction. Naturally through high-precision technologies but also combined with excellent service and skilled, personalized consultation. Our employees' creativity and striving for perfection are reflected in our machines, and they are the ones who create perfectly customized solutions for our customers.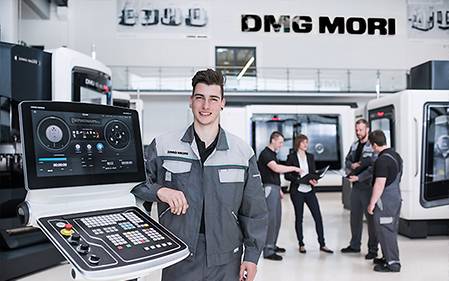 We consistently identify new trends, develop the required technology and implement them in our products.

They work in an international environment on visions for future technology and design our products upon this basis. At the same time, they apply our company's decades of experience for the development, design and manufacture of our machines.

In the interests of the highest innovation capacity, we have installed Technology Excellence Centers for the areas of Aerospace, Automotive, Die & Mold and Medical in our plants all around the world. There our employees continuously develop new ideas for the most diverse industries. Our key areas of focus are the development and production of high-tech turning and milling machines with our future-oriented fields of digitization, automation and additive manufacturing.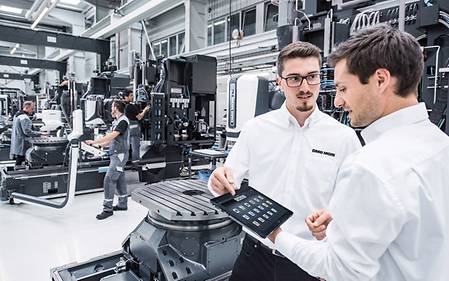 It is only possible for us to achieve our objectives with the right team spirit. Together we can thus fulfill our high technological demands.

To turn our vision into reality and remain at the forefront at the same time, we are looking for highly motivated and creative people who want to shape the future together with us. You should be innovative and committed as well as think and act in an entrepreneurial way.
At the same time, we are open to change and new stimulus and put our trust in the skills and experience of our employees, who we develop on an ongoing basis.
The opinions of our employees are important in this respect. We use questionnaires throughout the entire group to collect feedback from our staff and integrate them into daily company life – from research and development to production. Because the people who work for us all around the world have the best overview of the latest technologies, the needs of our customers and the markets. This allows us to connect the diverse areas and concentrate together on our company objectives and values.


Shape your future and ours – join the DMG MORI vision.