Manufacturing in Bergamo – Equipped for the future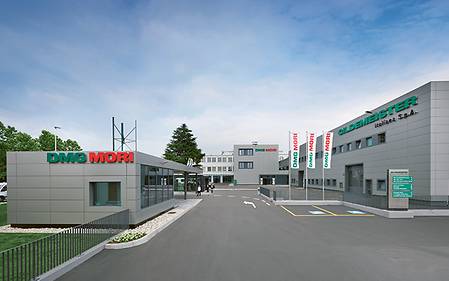 If a company invests more than 15 million euros in a location, then they firmly believe in its success. In 2014 DMG MORI opened a completely modernized factory in Bergamo, with a new manufacturing plant, technology center and showroom. 
Gildemeister Italiana S.r.l. was thus made fit for the future. Much has changed since 1966 when the factory was still registered under the name Imis S.r.l. Gildemeister took over the Italian specialists as early as 1969.