Bielefeld, the home of large company names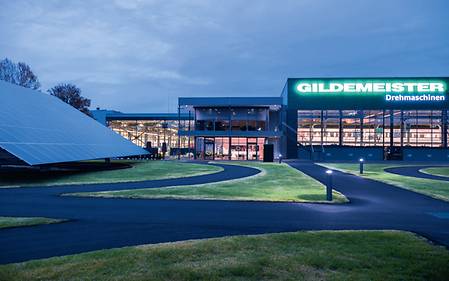 Bielefeld is one of the 20 largest cities in Germany and is home to large company names. Not only DMG MORI is at home there, but also Dr. Oetker and the Seidensticker Group. The first recorded mention of Bielefeld was in 1214. The Hanseatic city quickly became the economic and financial center of the county of Ravensburg under the guardianship of Sparrenberg Castle.
Sennestadt, the youngest district of Bielefeld, is home to the 180,000 m² DMG MORI site and a workforce of around 1,000 employees. It houses both the DMG MORI AKTIENGESELLSCHAFT headquarters as well as GILDEMEISTER Drehmaschinen GmbH and DMG MORI Additive GmbH. The DMG MORI Academy, also located in Bielefeld, expands the machine tool manufacturer's wide range of training offers – from CNC training to courses in service.