Tradition and innovation from Thuringia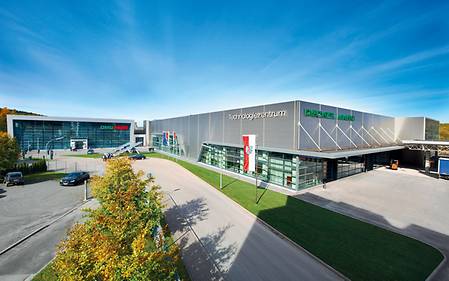 Seebach in Thuringia is intrinsically linked to German history and its industrial history. Since 1862, when the Thiel brothers opened a metal goods factory, the town has been an economic factor for the region. Its traditional industrial origins lie in turning. There were 40 manufacturers producing the shafts and bowls of the famous meerschaum pipes in Seebach in the 19th century. Watches began to be produced in the year 1901 in line with the development and production of special machines and tools for manufacturing. The amalgamation of all locksmith's shops took place in 1905. The production of universal milling and drilling machines as well as machine tools began at the Seebach site in 1971.
Today the DMG MORI subsidiary DECKEL MAHO is the most important employer in the region and has around 700 skilled workers on its payroll at its 155,000 m² location. Its core competency lies in the area of 5-axis milling. The successful DMU eVo models, the DMU 200 Gantry and the MILLTAP 700 compact processing center are proof of this. The assembly capacity of DECKEL MAHO Seebach exceeds 2,000 machines.