Breaking new grounds with Advanced Technology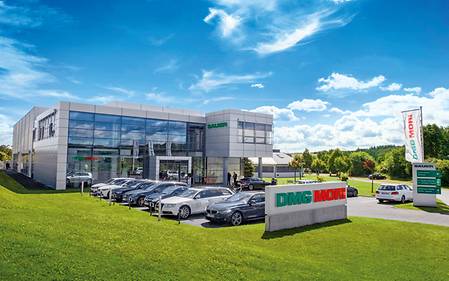 Almost 700 years of history, the surrounding natural region of Hunsrück, the close proximity of the hub Frankfurt: Stipshausen, situated at the gates to Idar-Oberstein, is a picturesque town and since 1991 also an innovative one. Special 5-axis machines from the area of Advanced Technology have been developed by DMG MORI Ultrasonic Lasertec GmbH from this time. Their advantages lie in the area of hard, brittle and difficult-to-process materials – such as ceramic, glass or Inconel. It is no wonder that special procedures for processing specific materials have evolved in Stipshausen.
Since 2001 DMG MORI Ultrasonic Lasertec GmbH has stood for manufacturing solutions that go far beyond classic machining. The DMG MORI Group subsidiary has revolutionized processes at the Stipshausen site in the area of ultrasonic machining with its ULTRASONIC series. Today its range of products also includes machines for laser processing and metallic 3D printing. DMG MORI Ultrasonic Lasertec GmbH develops and produces these innovative LASERTEC models at the rich-in-tradition DMG MORI location in Pfronten.