31.05.2021
STADTRADELN
STADTRADELN 21 - We are participating!
The nationwide competition STADTRADELN goes into the next round. For 21 days, as many kilometers as possible are to be covered by bike. Since May 1, participants have already been cycling to do something good for our climate. As a company that places great emphasis on sustainability, we also want to take part; and have even launched our own small internal competition.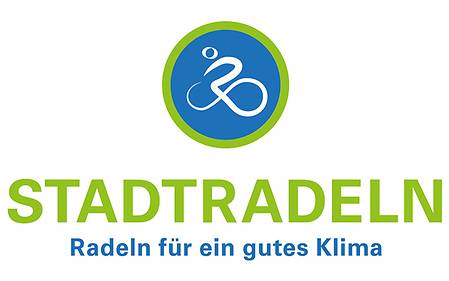 The starting signal for this year's STADTRADELN was given at the beginning of May. Until the end of September, anyone can dust off their bike and take part - every kilometer ridden counts, regardless of whether it's a commute or a private trip. STADTRADELN wants to encourage people to give up their cars and increasingly switch to the more climate-friendly bicycle. As we all know, it's hard to get started; that's why the focus is on practice instead of theory; people should experience the joy of cycling for themselves. In this way, you can make a small contribution to climate protection!
But that is not the only goal. In many places, "cycling" is difficult due to poor cycling infrastructure. Bremen, Hanover and Münster are among the most bicycle-friendly cities in Germany, but this is not the case everywhere. The 'RADar!' app, which is used on the one hand to track your kilometers, can also be used to evaluate the cycling infrastructure of your city. On a virtual city map, potholes, unclear spots and suddenly ending bike lanes can be marked.  For this reason, local politicians should also be motivated to take part in the competition; after all, decisions about cycling infrastructure can be made better if people have tried it out for themselves! 
There are only two conditions: You need a bicycle and a team consisting of at least two cyclists - and the kilometer collecting can start!
More information is available at stadtradeln.de.
We think that STADTRADELN is a good thing; since we are already climate-neutral in our value creation and machine production, we support everything that corresponds to our climate-friendly corporate philosophy. For this reason, in addition to our teams in the various communities, we have also launched our own small competition. Our DMG MORI employees who participate in STADTRADELN can also enter all the kilometers they have covered into an internal group system. At the end, our most cycling-active location will be crowned and the team with the most collected kilometers will be awarded a prize. 
However, the Challenge is not only in line with our corporate values in terms of sustainability, but also ensures the health of our employees. Exercise in the fresh air and the feeling of doing something good together as a team provide a healthy balance, especially during Corona time!